Pay for your LED installation with your energy bill savings
No Capital Outlay
At Eco Lighting specialists, we offer a financial plan where you don't have to pay anything up front. You pay with the savings you make each month.
LEDs can be up to 90% more efficient than other types of lighting which means you instantly make huge energy savings after installation. It's these savings which you can use to pay for the installation. Therefore, making the instillation.
How Do We Do It?
 We partner with companies who have extensive experience of funding green and renewable energy projects. They can offer an off balance sheet package tailor-made to your needs, including no capital required upfront.
Instead you pay over a period of years, just when you have the money created by your significant savings. Yes, this means your LED installation can be cost neutral.
How Long Will My Saving Take To Pay For The Installation?
Before you commit, we will calculate how long it will take for your LED installation to pay for itself.
In most cases, monthly savings will even exceed your repayments leaving you with left over capital after the first repayment.
When the investment is fully paid off, your savings will continue as a welcome surplus.
Just contact us and we can calculate how much you will save. 
Can I Pay Upfront If I Want To?
You can of course still pay upfront if you wish. We have a range of plans. Just contact us and we will talk you through each one to figure out which is best for you and your business.
In either case, Eco Lighting Specialists will provide all the information and fully explain the options, so you can make an informed choice.
Contact Us Today
Simply fill out the contact form below and we can calculate your savings and provide all the information you need to make a choice about whether you'd like an LED lighting system for your business.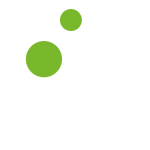 Example annual savings
Large logistics warehouse with offices
Energy savings: 400,351 KW
Lighting savings: £39,334
Percentage savings: 73.43%
Carbon Emissions savings: 216.83 tonnes CO2
---
Engineering works with offices
Energy saving: 147,939 KW
Lighting savings: £16,799
Percentage savings: 78%
Carbon Emissions savings: 80.12 tonnes CO2
---
Textile factory
Energy savings: 182,114 KW
Lighting savings: £19,758
Percentage savings: 70.47%
Carbon Emissions savings: 98.63 tonnes CO2
---
Medium three storey office block
Energy savings: 33,523 KW
Lighting savings: £8,413
Percentage savings: 83%
Carbon Emissions savings: 18.16 tonnes CO2
---
Small warehouse
Energy savings: 39,342 KW
Lighting savings: £5,347
Percentage savings: 89.56%
Carbon Emissions savings: 21.31 tonnes CO2
---
Large Leisure Centre
Energy savings: 95,563 KW
Lighting savings: £11,546
Percentage savings: 70%
Carbon Emissions savings: 51.76 tonnes CO2
---
Large apartment block (communal areas)
Energy savings: 26,000 KW
Lighting savings: £6,089
Percentage savings: 81%
Carbon Emissions savings: 14.08 tonnes CO2
Get in contact with us
and make an appointment