We never tire of sharing the benefits of LED
It's not exactly the world's best-kept secret but you'd be surprised how many people don't realise just what's on offer. It's a straightforward, copper-bottomed opportunity to make a difference – to your business, work colleagues and the environment. And it needn't cost you an extra penny.
So here's the fun bit. Bringing you some unremittingly good news.
If you change your business over to LED lighting, it will be transformed in a number of ways: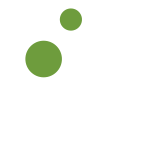 Financially
Depending on the conventional lighting you use, you can make 70% – 90% saving on your energy consumption. And the LED lights will last 5 to 50 times longer. These savings can pay for your switch to LED, as we don't ask for your capital upfront. Operationally
You have to see a building transformed by LED light to fully appreciate the difference it makes (something we'll happily arrange if you wish). It can boost the well-being, operational effectiveness, productivity and health and safety of all your staff.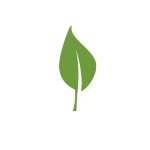 Ecologically
If you are pro-'green' you'll know about the environmental benefits of LED: less energy used and less waste (dead lamps) created. Even if you're not 'green inclined' increasingly your customers will be, wanting to know your green credentials before doing business. LED can seriously reduce your carbon footprint.
All of this sounds too good to be true, doesn't it? Can we prove it?
Well yes, we can. For every potential client, we conduct a no-obligation, full lighting assessment of their premises, calculating current costs and carbon wastage, set against comparative costs for a replacement LED system. We will answer any follow-up questions and requests for additional information. And only then do we ask for your commitment, assuming you wish to proceed, as most do.
That point of decision is what we call our client's 'light bulb moment', and then we're happy to know another business has seen the light – LED, of course.
Get in contact with us
and make an appointment