LED lamps can last 50 times longer than a tungsten halogen light
What are the two questions we most commonly hear about the financial impact of switching to LED?
1. Are the savings really significant?
Every building has its own unique configuration of conventional lighting. Savings will vary, depending on the type of lamps being replaced, but in every case they are significant.
Energy savings
LED lighting can be 90% more efficient in energy use than a tungsten halogen lamp and 70% more efficient than fluorescent, metal halide and sodium lighting. In addition, no energy is wasted in heat output, unlike conventional lamps – a major difference. LEDs also do not require ballast or control gear to operate which typically adds 20% to the energy consumption of a lamp.
Lamp replacement cost savings
LED lamps can last 50 times longer than a tungsten halogen light and up to 7 times longer than discharge lighting such as fluorescent. Lamp replacement can be a major hidden cost for businesses. Not just the cost per unit but the charge for the labour required. For example, a client of ours running a care home for just under 150 residents was paying £10,000 for lamp replacement alone annually.
2. Even if the savings are great, how can I afford the capital outlay required to reap these rewards?
For many businesses, spending capital upfront on infrastructure can be a discouraging prospect. In an ideal world, yes, but can you take the pressure on your balance sheet and cash flow? Well, perhaps not. Which is why Eco Lighting Specialists make sure you don't have to.
We partner with companies who have extensive experience of funding green and renewable energy projects. They can offer an off balance sheet package tailor-made to your needs, including no capital required upfront. Instead you pay over a period of years, just when you have the money created by your significant savings. Yes, this means your LED installation can be cost neutral.
Before you commit, we will calculate how long it will take for your LED installation to pay for itself and even, as is often the case, whether your monthly savings will exceed your repayments. And, of course, when the investment is fully paid off, your savings will continue as a welcome surplus.
Equally, if you prefer to pay the capital upfront, we offer financial plans for this too.
In either case, Eco Lighting Specialists will provide all the information and fully explain the options, so you can make an informed choice.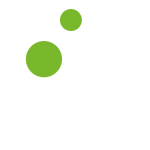 Example annual savings
Large logistics warehouse with offices
Energy savings: 400,351 KW
Lighting savings: £39,334
Percentage savings: 73.43%
Carbon Emissions savings: 216.83 tonnes CO2
---
Engineering works with offices
Energy saving: 147,939 KW
Lighting savings: £16,799
Percentage savings: 78%
Carbon Emissions savings: 80.12 tonnes CO2
---
Textile factory
Energy savings: 182,114 KW
Lighting savings: £19,758
Percentage savings: 70.47%
Carbon Emissions savings: 98.63 tonnes CO2
---
Medium three storey office block
Energy savings: 33,523 KW
Lighting savings: £8,413
Percentage savings: 83%
Carbon Emissions savings: 18.16 tonnes CO2
---
Small warehouse
Energy savings: 39,342 KW
Lighting savings: £5,347
Percentage savings: 89.56%
Carbon Emissions savings: 21.31 tonnes CO2
---
Large Leisure Centre
Energy savings: 95,563 KW
Lighting savings: £11,546
Percentage savings: 70%
Carbon Emissions savings: 51.76 tonnes CO2
---
Large apartment block (communal areas)
Energy savings: 26,000 KW
Lighting savings: £6,089
Percentage savings: 81%
Carbon Emissions savings: 14.08 tonnes CO2
Get in contact with us
and make an appointment