Case Study:
Oldham West Street Bus Station
This is why we contacted Eco Lighting Specialists
The Brief
Design a lighting scheme to increase the lighting levels to achieve 200 lx (ave) on the ground with 1lx (ave) emergency light, whilst considering the following:
Maximum efficiency, in terms of energy consumption
Minimal maintenance
No glare which may be detrimental to the bus drivers
Minimal disruption to the existing ceilings and infrastructure
The ambient environment of the building, especially in winter conditions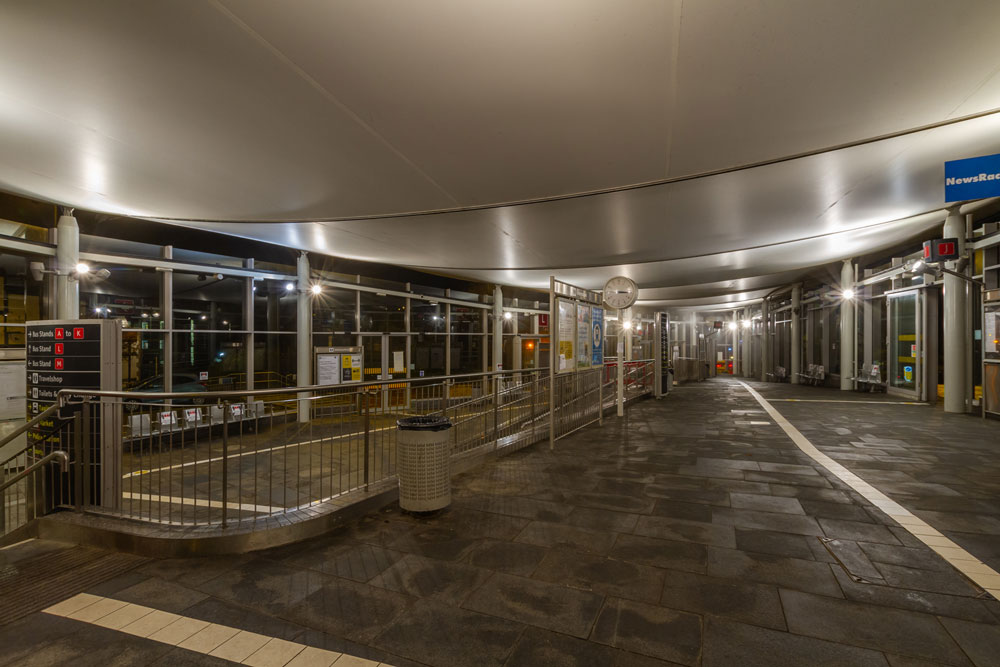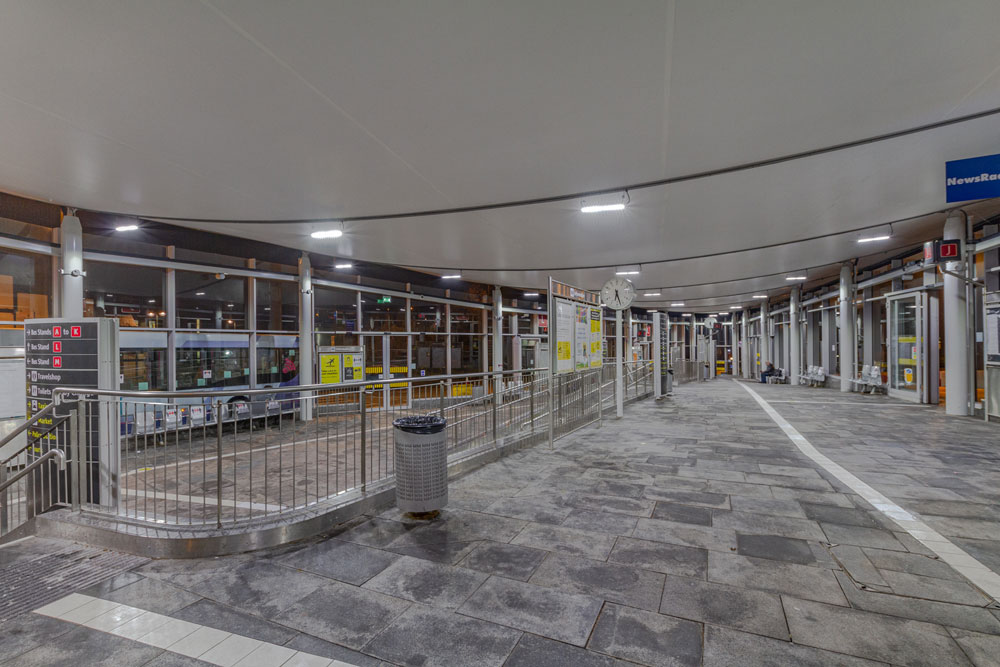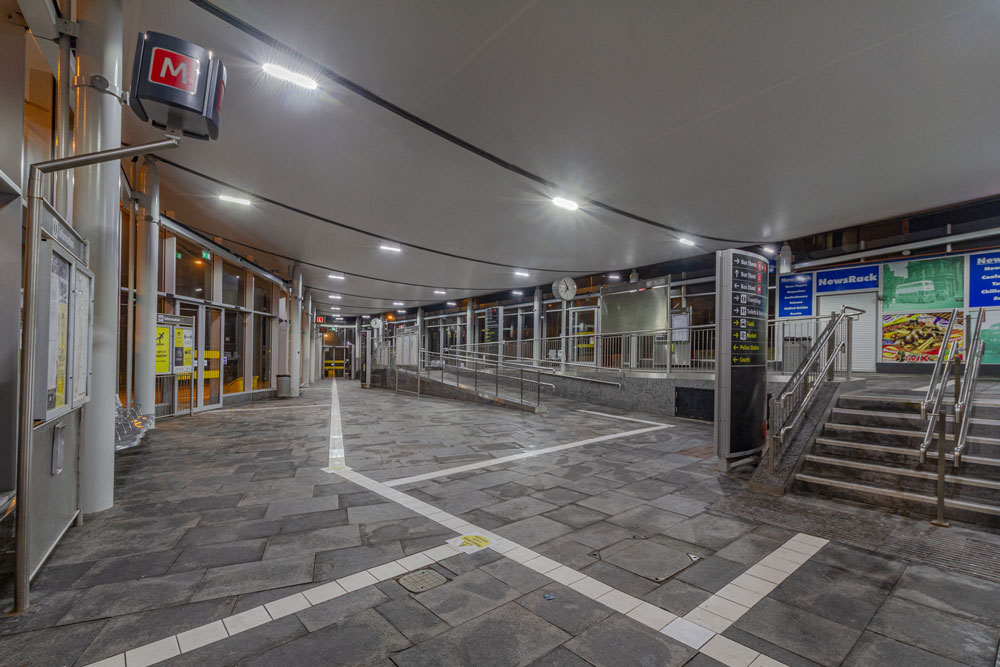 The Existing Installation
The building is out of the ordinary having a canvas sail style roof and was illuminated by 45 x 150W Projector floodlights mounted on the columns around the concourse. The emergency lighting was by means of 20 x 6W emergency bulkhead fittings mounted around the concourse perimeter.
The existing lighting system fell sort of modern day requirements in terms of light levels, especially over the central ramp and steps and emergency lighting cover.
The Solution
We designed a system utilising the metal roof joints to run suspensions in to support 23 x 60W linear LED fittings c/w 13 x integral emergency packs.
A new lighting control to ensure the lights are only lit when dark or in poor daylight and to switch alternate rows off between midnight and 4:30 AM.
The removal of the existing emergency bulkheads and addition of maintained suspended LED emergency running man blade fittings over the emergency exit ways.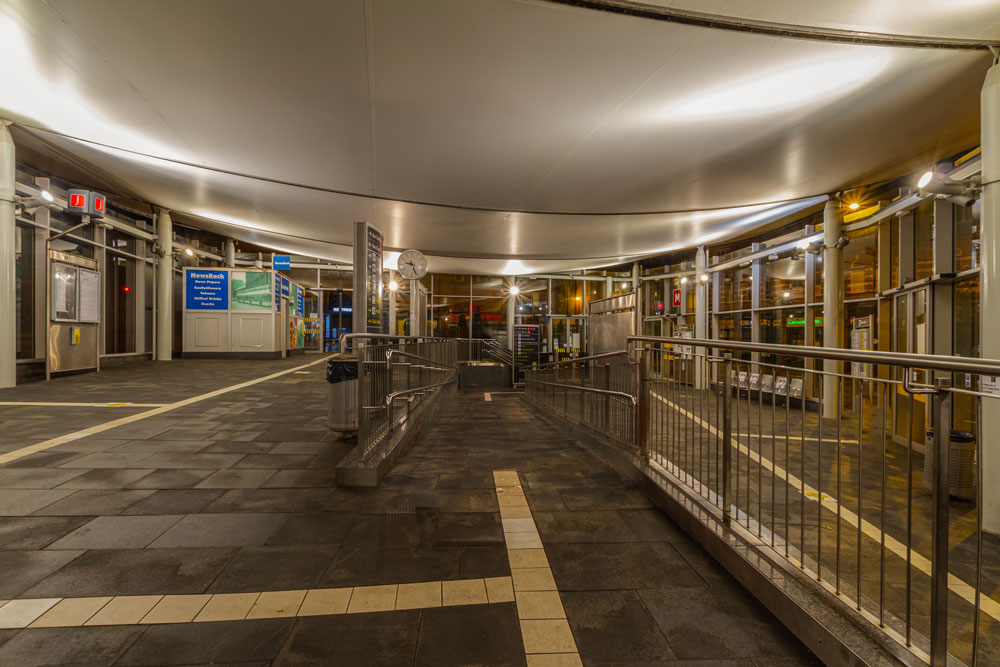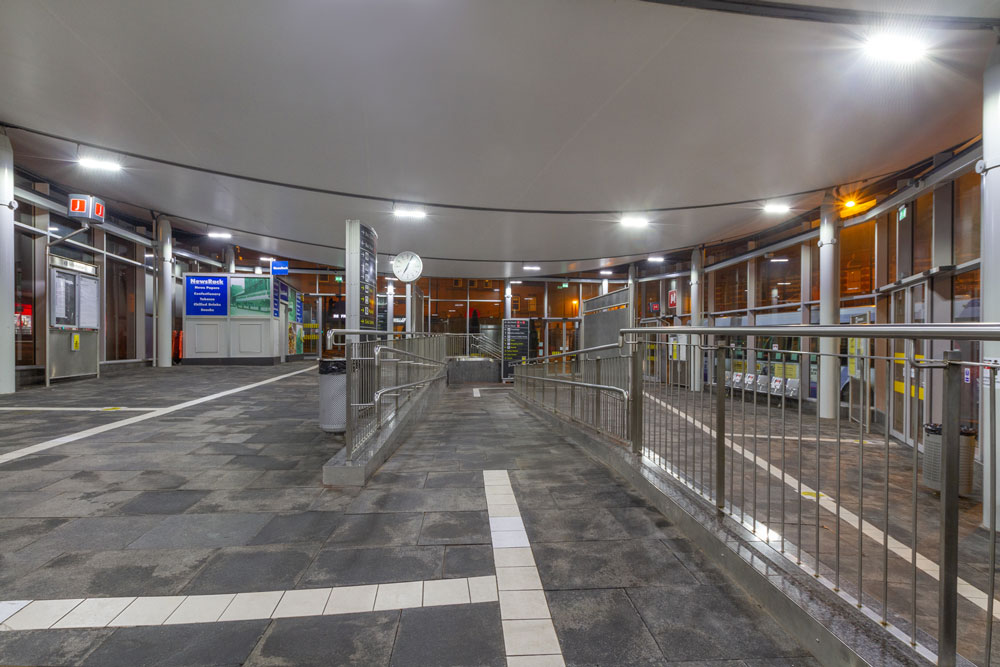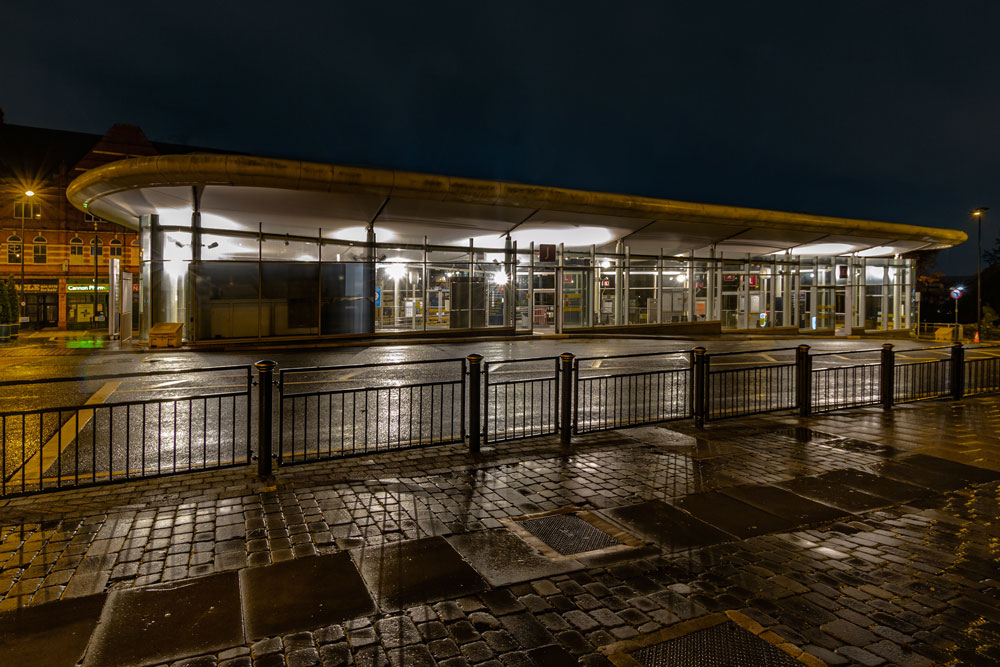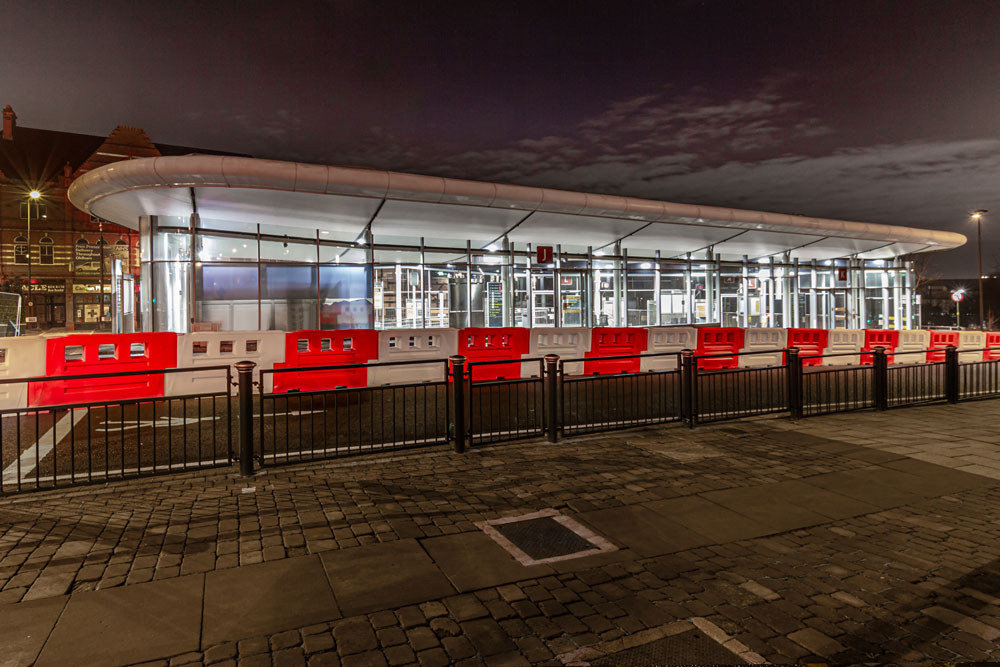 The result
Increased and consistent light level, achieving over 270lx, across the concourse with maximum efficiency in terms of energy consumption, 60,000 hour life expectancy and zero maintenance.
Increased emergency lighting levels achieving an average of over 4lx and complete coverage.

Annual energy savings of over 59,000 KW

Annual carbon reduction of over 32 tonnes CO2

Annual lighting savings of over 92%