Case Study:
Chadderton Total Care
Finding savings in the face of cutbacks
Alan Miller, owner of the Chadderton Total Care Unit in Oldham, faces the same problem each year. How can he maintain standards of exemplary care for his 146 residents in the face of rising costs and government cutbacks? This year, his lighting bill – at a 30-year high – looked to be a tipping point even though the unit had the lowest tariff they could find. So his accountant recommended Eco Lighting Specialists to review Alan's lighting system.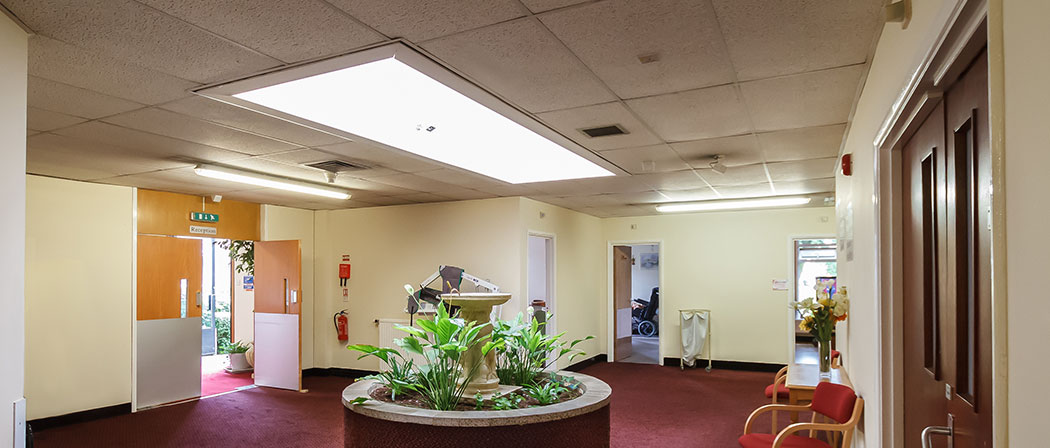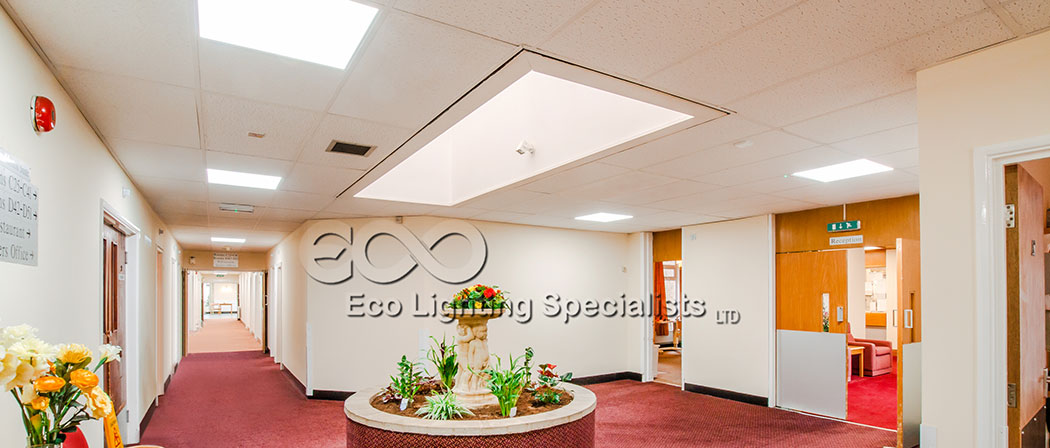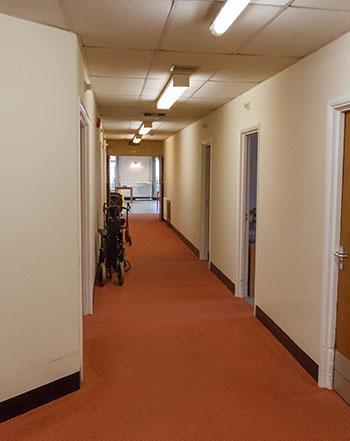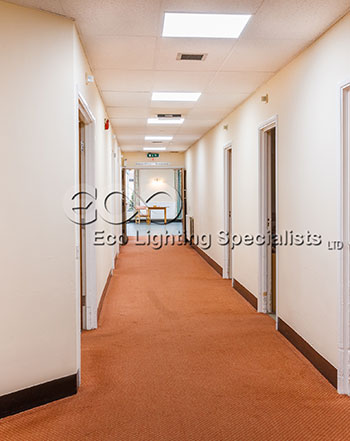 "Our home is a huge place," Alan explains. "It's five homes within a home." Replacement lights alone were costing £10,000 a year. Eco Lighting Specialists completed a detailed report showing how different types of lighting would work best in different parts of the building, and the cost of the installation could be paid within two and a half years, given the savings from LED. Alan then had his light bulb moment, immediately saw the benefits and asked Eco Lighting Specialists to start work on the entrance and corridors. The installation progressed well and he soon decided to install LED throughout the entire home. He was looking forward to the savings but had not anticipated just how much the new lighting would also transform the quality of light in the unit. "We have been able to make corridors feel as if natural light is streaming in, while, in the lounge, the lighting provides a more intimate, relaxed ambience. "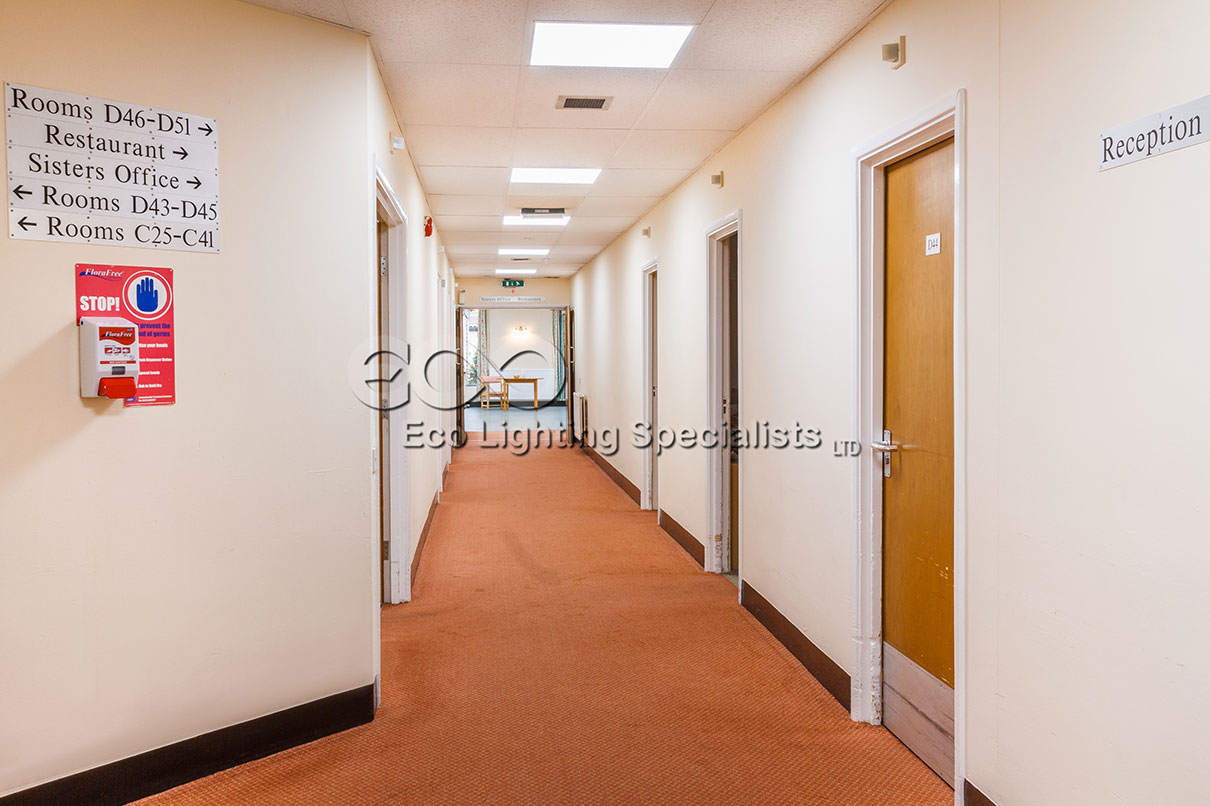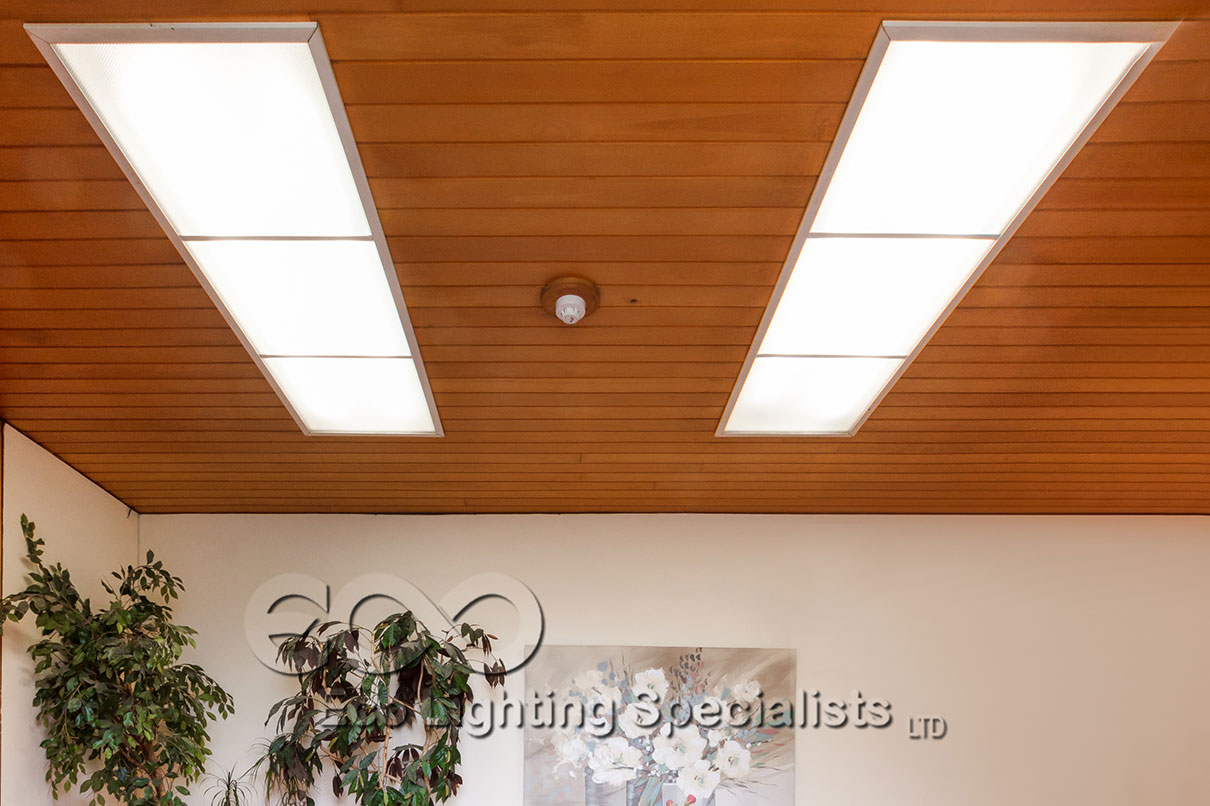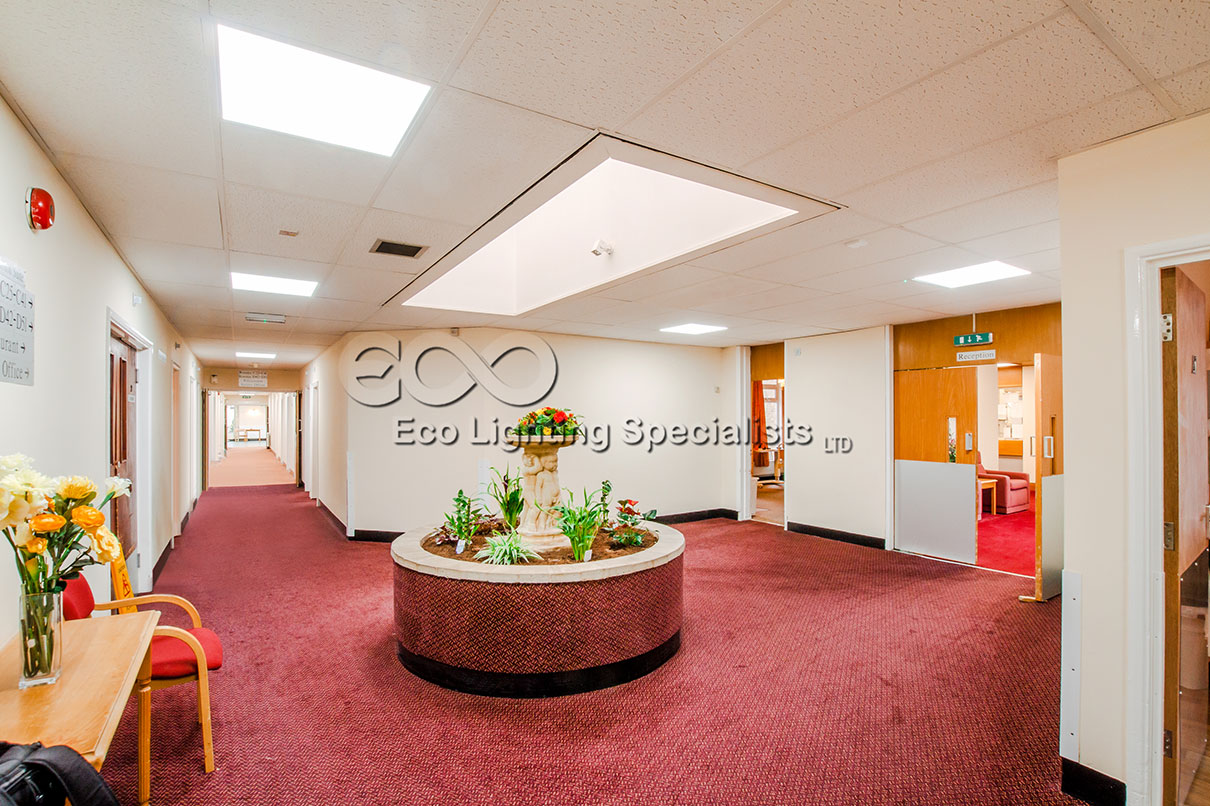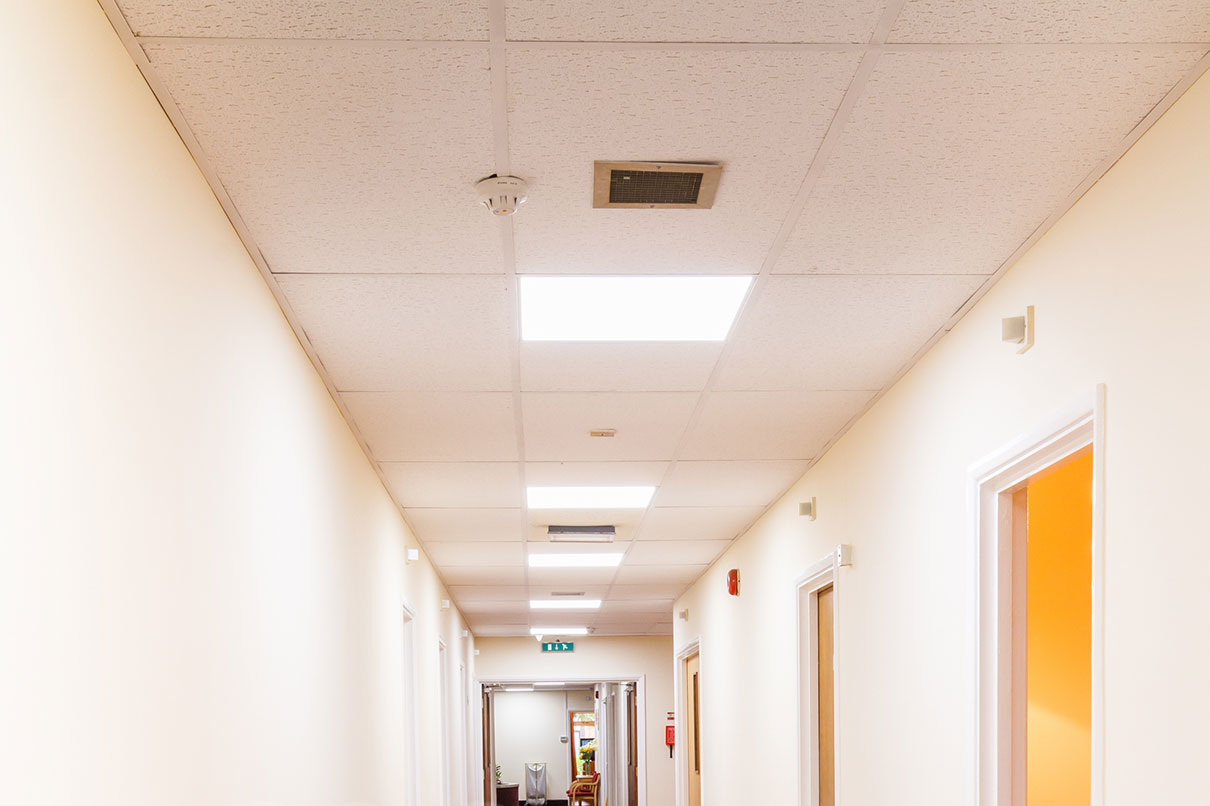 And Maintenance Manager Luke Calvin was mightily impressed with the installation team. "Complete professionals – everyone was friendly, well-mannered and cleaned up after themselves. The cleaners loved them! Most importantly, they were unobtrusive and sympathetic to all our residents, and it's particularly important there is no disruption to the day-to-day nursing care we provide for dementia sufferers." As for the balance sheet, Alan soon had good news. Initial calculations showed a saving of nearly £32,000 per annum (with a carbon reduction of over 124 tonnes). And when funding repayments were factored in, an annual saving of over £10,000 still remained, much needed at a time of cutbacks. "Eco Lighting Specialists has delivered on their promise of significant cost savings, respected the needs of our patients and upgraded the quality of lighting in our nursing home." "I highly recommend them."